A Passion For equity and excellence.
We cannot do this work alone. We are grateful for the service of our Board.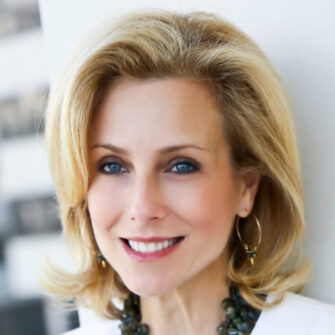 Katherine Bradley
Founder & Board Chair
Katherine Bradley is the founder and chair of CityBridge in Washington, DC. The CityBridge enterprises include a family foundation, a policy action fund, and CityBridge Education, a public charity investing in the people and bold ideas that can transform local public education. Bradley chairs the board of the KIPP Foundation, the largest operator of public charter schools in the nation. She also serves on the boards of the DC College Access Program, CityWorks DC, and the National Geographic Society, and she served for 12 years as a trustee of Princeton University, from which she graduated in 1986. She and her husband David have three adult sons and live in Washington, DC.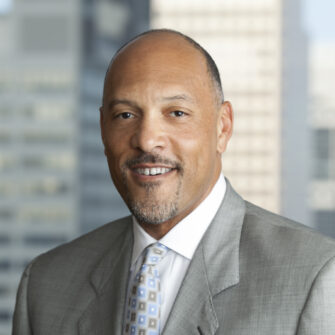 Barry Caldwell
Principal, Wroxton Civic Ventures
Barry H. Caldwell serves as principal of Wroxton Civic Ventures LLC, an advisory services company, and is providing strategic advice, direction, and support to nonprofit organizations in energy and education.
Prior to Wroxton, Barry enjoyed a 16-year career at Waste Management, completing his tenure there as senior vice president of corporate affairs and chief people officer. Barry previously served as the company's senior vice president of corporate affairs and chief legal officer, as well as senior vice president of public affairs and communications. Before WM, Barry was vice president of government relations for CIGNA Corporation and before that, vice president of federal affairs for the Pharmaceutical Research and Manufacturers of America. Barry's public service began as counsel and later chief of staff to US Senator Arlen Specter. He began his professional career practicing law in Washington, DC, first with Kutak Rock & Campbell and later Cole Corette & Abrutyn.
Barry's board experience has included regular engagement with the Waste Management board of directors and serving on several nonprofit organizations and trade group boards, providing guidance on strategic direction, organizational growth, public engagement and policy, and reputation management. He currently serves as chair of The Discovery Green Conservancy in Houston, TX, and as a member of the board of Washington Latin PCS, KIPP DC, and the Public Defender Service for the District of Columbia. Barry holds an AB from Dartmouth College and a JD from Georgetown University Law Center. He and his wife, Phyllis, are proud parents of three children.
Boykin Curry
Partner, Eagle Capital
Boykin Curry is a partner at Eagle Capital, an investment firm based in New York. Previously, he invested in Asia and Russia for hedge fund Kingdon Capital and for Morgan Stanley Asset Management. Founded in 1988, Eagle Capital manages $20 billion for institutions, families, and sovereign wealth funds.
Boykin is a co-founder of Public Prep, a group of charter schools in New York City. He is also a board member of Alliance for School Choice and a co-founder of Democrats for Education Reform, both of which fight for better schools through competition and choice.
Boykin graduated from Yale University in 1988 with a degree in Economics and earned his MBA from Harvard Business School in 1994. Boykin has a daughter named Zinnia and two sons, Rascal and Wick.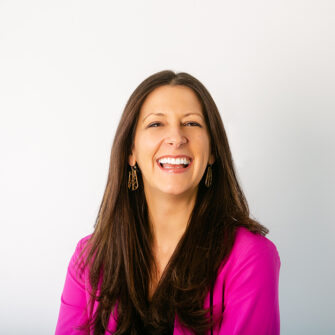 Rachel Evans
CEO, CityBridge Education
As Chief Executive Officer, Rachel Evans works alongside the CityBridge team, community stakeholders, and external partners to support leaders and incubate ideas that will radically transform the equity and opportunity landscape for DC students.
Prior to joining CityBridge, Rachel was a White House Fellow at the Department of Defense. She began her career in education as a high school English teacher in Baltimore and later joined Teach For America staff as a recruitment director. After serving as a school administrator in the Cristo Rey Network, she started at TNTP (formerly The New Teacher Project) as the Site Manager for the Oakland Teaching Fellows program. Later, she launched TNTP's statewide expansion from Phoenix into Yuma and the Navajo Nation as the Site Director for the Arizona Teaching Fellows program. In her final three years at TNTP, she built out the organization's business development function as the Partner overseeing strategic growth.
Rachel currently serves on the board of directors for the White House Fellows Foundation and Association. She has a B.A. in English Literature from Texas A&M University, an M.A. in Teaching from Johns Hopkins University, and an Executive M.B.A. from the Quantic School of Business & Technology. She lives in Brookland with her wife, Stephanie, and their dog, Toby
Maria S. Gomez
Founder, Mary's Center
Maria S. Gomez founded Mary's Center with a group of health advocates and the DC Mayor's Office on Latino Affairs in 1988 to help immigrant women fleeing war and poverty in Central America.
Under her leadership, Mary's Center has grown from serving 200 participants in a small basement with an initial budget of $250,000 to serving more than 60,000 participants across seven locations in DC and Maryland with an annual budget of $76 million.
Originally from Colombia, Maria immigrated to the United States with her mother at age 13 to escape violence and find new opportunity. They built a life in Washington, DC through hard work, courage, and the willpower to succeed. After years of determination, Maria obtained her Bachelor of Science in Nursing from Georgetown University and a Master of Public Health from the University of California at Berkeley. Upon graduation, she returned to the District and began dedicating her life's work to the empowerment of her local community.
Prior to establishing Mary's Center, Maria was a public health nurse at DC Health. She also worked at the Red Cross, where she directed community education programming and disaster services, and at the Visiting Nurses Association.
As a testament to Maria's commitment to community, President Barack Obama presented her with the 2012 Presidential Citizens Medal, the nation's second-highest civilian honor.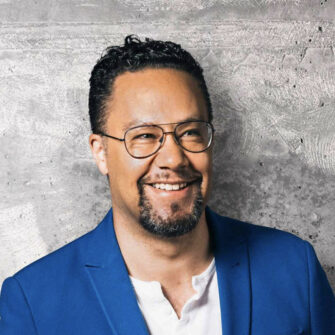 David Sutphen
Founder & Co-CEO, Jasper Advisors
David Sutphen is the Founder and Co-CEO of Jasper Advisors, a boutique consultancy advising CEOs, Fortune 500 companies, emerging businesses, non-profit leaders, and prominent individuals. Previously, David was 2U's Chief Communications and Engagement Officer and led the global communications, public affairs, events, and corporate brand teams. David has served as Judiciary Committee general counsel to the late Senator Edward M. Kennedy and chief of staff to former Congressman Harold Ford Jr. After leaving Capitol Hill, David worked as a senior vice president at the Recording Industry Association of America and at VIACOM. He currently serves as board chair of GetSchooled, a Viacom and Gates Foundation backed non-profit he helped launch and as secretary of the board for the U.S. Soccer Foundation, the official charity of U.S. Soccer.
David is an honors graduate of Amherst College, with a B.A. in Political Science, and currently serves as a trustee of the college.  He also earned a J.D. from the University of Michigan Law School, where he served on the editorial board of the Michigan Law Review, before clerking on the United States Court of Appeals for the Third Circuit.