CityBridge Publications.
Innovation is not merely a product, but a process of constant learning, testing, and improving. We are quick to share our learnings—from the things that work as well as the things that didn't—with our stakeholders and with the field more broadly.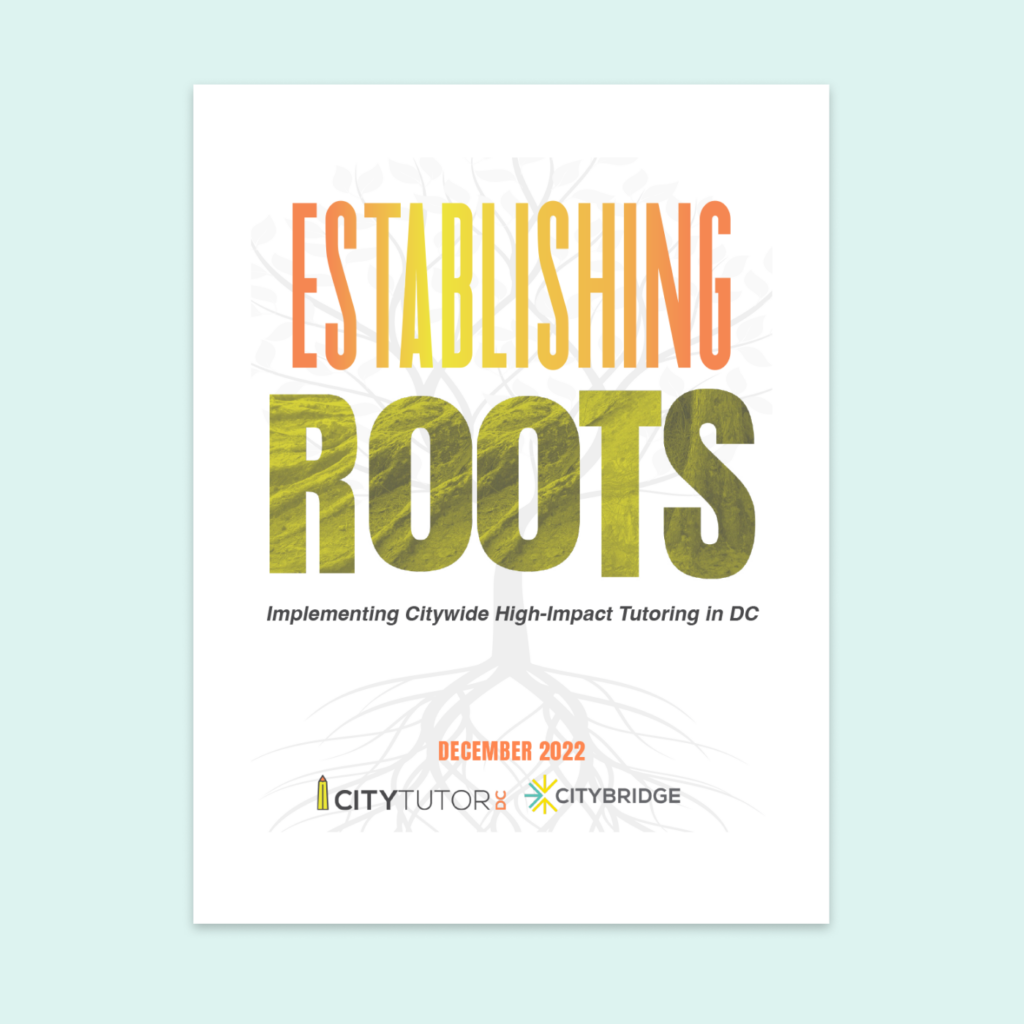 Establishing Roots: Implementing Citywide High-Impact Tutoring in DC
December 2022
Since its inception in early 2021, CityTutor DC has catalyzed tutoring for more than 6,200 students across Washington, DC. Read our white paper for more on how to build a tutoring ecosystem that serves students furthest from opportunity and will last beyond the context of pandemic recovery.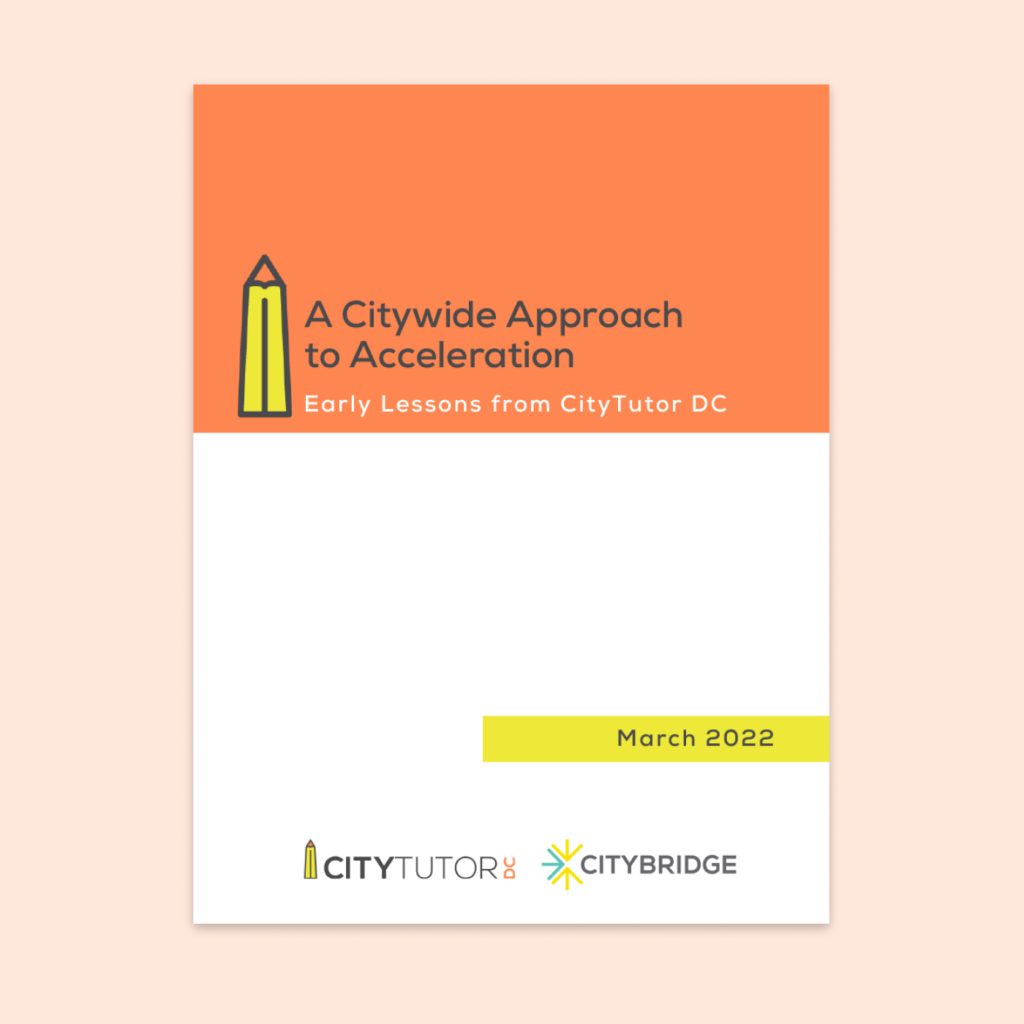 A Citywide Approach to Acceleration: Early Lessons from CityTutor DC
March 2022
At the midpoint of CityTutor DC's first year, we wanted to share our lessons learned thus far in implementing high-impact tutoring at scale. Read the white paper for useful insights into implementing such a wide-reaching strategy.