ENTREPRENEURS STARTING SCHOOLS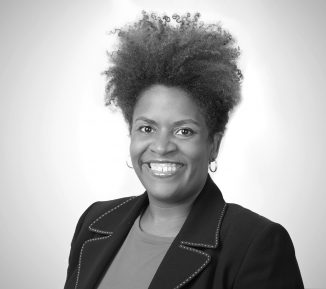 MAIA BLANKENSHIP
The Entrepreneur
Maia Blankenship was the founding managing director of the DC region for Education Pioneers, an organization that places talented people from other fields into education management roles. While serving as the regional executive director for The Achievement Network (ANet), an organization that provides high-quality aligned interim assessments, she expanded its reach to more than 200 schools. As vice president of strategic growth and partnerships at ANet, she cultivated national and regional relationships to support improved student performance. Maia is also an advisor to organizations working to dismantle systemic racism and oppression, including serving as vice-chair of The Equity Lab.  She is the proud mother of an independent and adventurous toddler who inspires her daily.
The CityBridge Project
What if high-quality Montessori schools were deeply embedded in every DC neighborhood so that this model was readily available to all families? And what if the teachers in these schools had the autonomy and resources to adjust their educational approach to meet the needs and aspirations of the students in their neighborhoods? Wildflower Schools, a national ecosystem of Montessori micro-schools, is partnering with CityBridge to bring this vision to reality. Wildflower provides highly personalized settings that blur the lines between schools and the communities around them. As the DC Partner for Wildflower, Maia is creating a regional hub for Wildflower that will empower a diverse group of Montessori teacher-leaders to create their own vibrant teacher-led learning environments.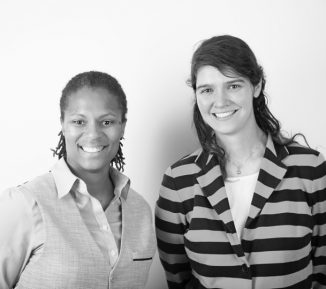 LANETTE DAILEY-REESE and ALISON GILLMEISTER
The Entrepreneurs
Lanette Dailey-Reese served as a site coordinator for Communities in Schools in a Philadelphia high school and then went on to serve as assistant director of the Office of High School Reform for the Philadelphia School System. From 2012 to 2017, she was a division leader at the International Center for Leadership in Education, an organization that helps schools and school systems adopt and implement educational best practices. She most recently served as the executive director of City Arts + Prep charter school in DC.
At a Startup Weekend event organized by CityBridge, Alison Gillmeister connected with other educators and a leader at the Smithsonian and began designing a school that would use museums as a resource for DC students. While teaching at Center City Public Charter Schools, she helped lead several pilots to test Capital Experience Lab's instructional model. She grew up in the Buffalo home of her grandparents, who instilled in her the joy of lifelong learning. She also spent a year in Atlanta with the Jesuit Volunteer Corps.
The CityBridge Project
What if all DC students could experience rigorous learning opportunities among the rich array of cultural institutions of Washington? Capital Experience Lab, a middle/high school, will immerse students in DC museums and other community learning spaces–including the Smithsonian, the National Institutes of Health, and the Kennedy Center.
ENTREPRENEURS STARTING NON-SCHOOL VENTURES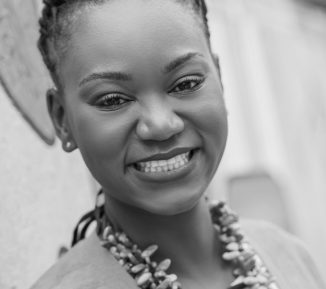 Lauren Bryant
The Entrepreneur
Lauren Bryant has spent the last decade operationalizing spaces of belonging to ignite and sustain change. Since beginning her career at CityBridge in 2011, she has supported education efforts in DC and across the country. Lauren is formerly the founding Director of National Charter Collaborative, a nationwide network of charter school leaders of color, and has recently relaunched StartOps, a boutique education consulting firm offering operational support to early-stage charter schools and education/education-adjacent organizations.
The CityBridge Project
What if school operations teams were fully supported in designing more equitable experiences in schools? Lauren's venture will build and fortify the pipeline of operations professionals across the city by providing operations training and coaching to staff.  Her aim is to operationalize equity in schools and create more inclusive and identity-affirming spaces for students, families, and staff.
Marissa Jennings
The Entrepreneur
A social entrepreneur at heart, Marissa has a track record of developing community-based solutions. Currently serving as Community Project Manager for Alley, Powered by Verizon, Marissa has extensive experience working for organizations dedicated to improving the lives of girls. Marissa is a 2015 White House Campaign of Change recipient for Young Women Empowering Their Communities and South by Southwest (SXSW) 2016 Dewey Winburne Community Service Award Honoree. Most recently, she coached and guided a trio of young Black girls from Banneker High School through a prestigious NASA competition for scientific solutions to social problems. The team won second place. 
The CityBridge Project
What if girls of color interested in STEM fields were part of a community that gave them the support, coaching, and resources to confidently pursue their career interests? Marissa will launch SOCIALgrlz, a mobile-first tech platform for girls ages 13-17 that bridges the gap between social engagement, academics, technology, and equity to empower girls of color to meet and exceed their interest in STEM fields.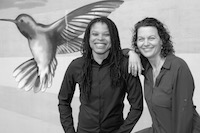 Tyecia Powell and Susan Comfort
The Entrepreneurs
Tyecia Powell and Susan Comfort are passionate about developing cultures of well-being in the charter school community and beyond. Tyecia spent 15 years in the education sector, leading as a teacher, an instructional coach, and with an alternative certification program. She is a trained Pilates, CPR, and Mental Health & Wellness Instructor. Susan is a bilingual organizer who spent 25 years as a leader with nonprofits like Environmental Working Group, Playworks DC, and KaBOOM!. Together, they founded Nonprofit Wellness, a non-profit that provides philanthropic leadership, coaching, and strategy to a variety of educational and environmental organizations.
The CityBridge Project
What if educators across DC possessed the physical, mental, and team health tactics and tools to overcome the unprecedented challenges facing them now and in the future? Susan and Tyecia's venture will target educator wellness and promote educator health, build positive school cultures, and create a stronger public education system.
ENTREPRENEURS IN THE PLANNING YEAR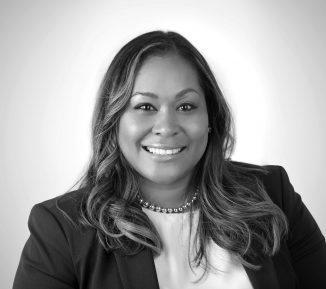 NATALIE SMITH
The Entrepreneur
Natalie found her calling in education while tutoring at an after-school program during college. After successful runs as a teacher and school leader in Prince George's County and DC, she became the head of school of Sela Public Charter School, the city's only Hebrew language immersion school. She substantially increased the percentage of economically disadvantaged students while simultaneously earning the school a Tier 1 ranking from the DC Public Charter School Board.

The CityBridge Project
Natalie is launching Global Citizens Academy, an elementary school opening in 2021 that will immerse children in Mandarin and Spanish as early as age three. Deeply committed to educational justice and well-versed in bringing together diverse communities of students, families, and teachers, Natalie's is dedicated to creating an equitable environment, free of racial and class-based discrimination.

Target location: Ward 7 or 8
DESIGN FELLOWSHIP PARTICIPANTS
Spring 2021
Toni Barton, Spelligent / Relay GSE
LaCondria Beckwith, Walker-Jones Educational Campus
Caroline Bednarz, McKinley Technology High School
Melissa Boyd, Spelligent / Relay GSE
Alexandria Coan, Sousa Middle School
Liana Conyers, Bard High School Early College
Ronald Cureton, Eastern High School
Benjamin Davis, Eastern High School
Summer Ellis-Xavier, McKinley Technology High School
Bertha Gamble, Walker-Jones Educational Campus
Adrienne Glasgow, Dunbar High School
Brian Gloor, Bard High School Early College
Brittany Green, Sousa Middle School
Patrick Harhai, Bard High School Early College
Julie Hursey, Walker-Jones EC
Kim Huynh, Bard High School Early College
Tonya Kabia, Dunbar High School
Sandra Kalu, Planting SEEDS
Rachel Kimboko, Lee Montessori PCS
Henry Martinez, Wilson High School
DeMarcus McMillan, Dunbar High School
Melodie Miranda West, McKinley Technology High School
Elkin Pineda, Wilson High School
Betsy Romero, Lee Montessori PCS
Juan Samperio,  McKinley Technology High School
Megan Sands, Spelligent / Relay GSE
Nia Seale, Lee Montessori PCS
Jonathan Shea, Wilson High School
Dianna Tejada, Sousa Middl School
Monica Thomas, Eastern High School
Jennifer Toure, Planting SEEDS
Ashley Turnbull, Planting SEEDS
Peggy Windless, Walker-Jones Educational Campus
Fall 2020
Maquita Alexander, Washington Yu Ying
Peter Anderson, Washington Latin
Tatiana Bowman, Kelly Miller Middle School
Janelle Bradley, Washington Latin
Nazo Burgy, Center City – Petworth
Scott Campbell, Stuart-Hobson Middle School
Stacey Carter, Alice Deal Middle School
Raymond Cummings, Youth Services Center
Sharonda Davila-Irving, Peabody ES
Aryn Davis, Washington Latin
Aini Fang, Washington Yu Ying
Alfonso Franklin, Hendley ES
Caroline Gifford, Washington Latin
Anna Laura Grant, Washington Latin
Russell Helsabeck, Alice Deal Middle School
Joi Hollis, Peabody ES
Mike Jacobs, Center City – Petworth
Kristin Jennings, Hendley ES
Anna Kaplan, Center City – Brightwood
Anna Katt, Hendley ES
James Kelly, Washington Latin
Laura Landon, Truesdell EC
Louise Lewis, Kelly Miller Middle School
Tamara Lovelock, Stuart-Hobson Middle School
Tarisai Lumumba-Umoja, Youth Services Center
Ebon McPherson, Peabody ES
Lourdes Nedelman, Truesdell EC
Sarah Perkins, Washington Yu Ying
Amy Quinn, Washington Yu Ying
Patrick Rottman, Alice Deal Middle School
Molly Smith, Stuart-Hobson Middle School
Michael Smith, Youth Services Center
Dr. Daniel Spruill, Center City – Brightwood
Rennie Taylor, Stuart-Hobson Middle School
Amber Thomas, Alice Deal Middle School
Rachel Tomelleo, Center City – Brightwood
Veronica Torres, Truesdell EC
Mia Vincent, Kelly Miller Middle School
Micah Westerman, Center City – Brightwood
Lijin Yang, Washington Yu Ying
DESIGN STUDIO PARTICIPANTS
Carlette Austin
Toni Barton
Melanney Beckles
Gabriel Benn
Floyd Bronson
Briana Brooks
Melvey Brown-Lee
Aaron Cardwell
Katie Cheng
Darryl Clay
Kristen Corliss
Abby Coyle
Eric Dabney
Rameen Dhindsa
Lauren Furst
Renee Gaillard
Morgan Hall
Miriam Hammond
Emily Hedin
Glenn Huang
Bresean Jenkins
Benjamin Johnson
Jashae Johnson
Cindy Kent
Antoinette Lee
Joseph Lewis
Cara Littlefield
Jordan Marshall
Ashley McMichael
Paige Mendenhall
Che Millervierra
Marcus Moore
Rian Reed
Brandy Reeves
Ashley Ross
Megan Sands
Leigh Sims
Kelli Smith
Roman Smith
Sonya Soloway
Keisha Speller
Iona Spikes
Ben Steinberg
Laura Thomas
Kisha Warren
Brian White
Yolanda Whitted
Anthony Williams