Continuing our Series on Race and Equity in Education
The COVID-19 crisis has exposed and exacerbated existing inequities, both inside and outside the classroom, that disproportionately harm students of color. The challenging year ahead has left many of us grappling with the question, "Where Do We Go from Here?"
Now, more than ever, we must come together to confront this question and consider how we can collectively build the excellent, equitable schools that our children deserve. How do we ensure that students not only survive, but actually thrive, in the midst of this pandemic? Join us for the next conversation in our virtual series.
UPCOMING CONVENING:
The Role of Identity-Affirming Spaces in Fostering Student Success
Wednesday, August 26 at 5:00 PM EDT
Schools were historically designed in the image and interests of those in power. Today, we continue to witness the negative effects of oppressive systems on student achievement, especially for marginalized youth. Creating intentional, supportive spaces in schools removes barriers to student success, fosters holistic growth, and provides countless other immediate and long-term benefits. Please join our panelists as they explore the characteristics and impact of identity-affirming schools and why they may be more necessary now than ever before. 
FEATURED PANELISTS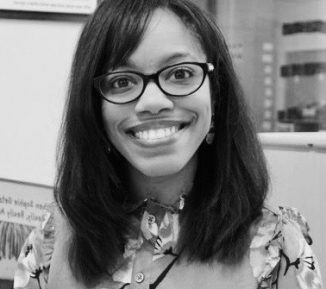 Dr. Erica Buchanan-Rivera
Chief Equity and Inclusion Officer, Hamilton Southeastern School District, Indiana
Dr. Erica Buchanan-Rivera has served in education for nearly 14 years as a teacher, principal, director of curriculum, and adjunct professor. She was an awarding-winning principal who was recognized as an Administrator of the Year for turnaround efforts. Erica is currently a Chief Equity and Inclusion Officer in an Indiana school district. Her doctoral research centers identity-affirming environments. Dr. Buchanan-Rivera is the recipient of the 2020 Distinguished Alumni Award from the College of Education at Butler University. She is a community organizer who has established a racial equity coalition (RECN) and a fierce advocate for all students.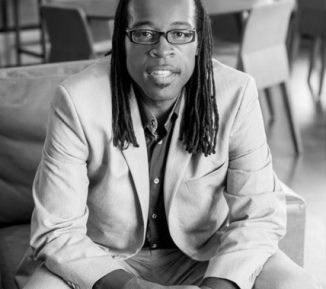 Shawn Hardnett
Founder, Statesmen Academy, Washington, DC
Shawn Hardnett is above all – a teacher.  He was a teacher of record for 15 years – Kindergarten, 2nd Grade, 4th Grade, 5th Grade, all of Middle School and in all subjects.  He let this experience move him into an even higher level of service – teaching first the adults who teach the children and then the administrators who serve those teachers.  Shawn also knows well the challenges of the communities that he serves. Of the 29 boys that grew up on his block, 17 went to prison, 7 are dead, 5 graduated from high school while only 1 – Shawn – finished college.  In more than 20 years as Teacher, Dean, Principal, School Founder, Leadership Coach, Executive Director and Academic Superintendent, his work has helped turnaround outcomes for countless children from every background.  Currently, Shawn serves as CEO and Founder of Statesmen College Preparatory Academy for Boys PCS in our nation's capital as Statesmen does the work of redefining how black and brown boys are taught across the nation.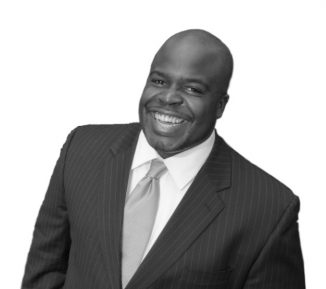 Burnell Holland
Deputy Director, My Brother's Keeper Alliance – Obama Foundation, Washington, DC
Burnell Holland is currently Deputy Director of the My Brother's Keeper (MBK) Alliance, an initiative of The Obama Foundation created to ensure all of our nation's boys and young men of color have equal opportunity to achieve their full potential.
Prior to his transition to the My Brother's Keeper Alliance, Burnell served as Chief of Staff in the DC Public Schools Office of Innovation and Research. In this role, one of his major tasks included the day-to-day management of the district's Empowering Males of Color initiative, a bold effort to improve educational and life outcomes for African American and Latino males within DCPS. Burnell also spent several years working in the district's Office of Family and Public Engagement.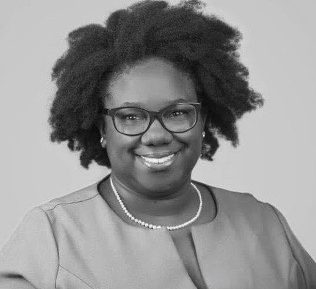 Naomi Shelton (Moderator)
Director of Community Engagement, KIPP Foundation
Naomi Shelton is the director of Community Engagement at the KIPP Foundation.  Prior to joining KIPP she was the director of K-12 Advocacy for UNCF (United Negro College Fund), the nation's largest and most effective minority education organization.  At UNCF, she led national and local initiatives focused on messaging and research to ensure more African-American stakeholders are engaged and informed to best advocate for student college and career readiness.
Committed to public service, Naomi also spent several years working in Washington, DC's Executive Office of the Mayor and in several District agencies. She currently serves as an appointed member of the DC Public Charter School Board.