CityBridge invites you to join our social entrepreneurs as they present their education ventures.
On April 22, the three teams from our 2020-2021 Design Residency: Ventures program will showcase their ventures to a virtual panel of community and funder evaluators. Afterward, we will host a 30-minute meet-and-greet in small breakout rooms for you to ask questions and learn more about these innovations. Don't miss this opportunity to learn more about DC's emerging education solutions.
EVENT DETAILS:
Thursday, April 22nd 5:30-7:00 PM EST
FEATURED ENTREPRENEURS: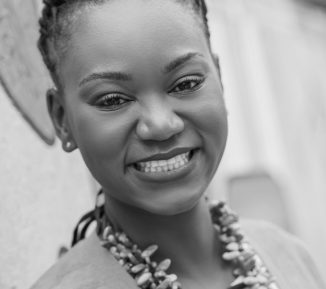 Lauren Bryant
The Entrepreneur
Lauren Bryant has spent the last decade operationalizing spaces of belonging to ignite and sustain change. Since beginning her career at CityBridge in 2011, she has supported education efforts in DC and across the country. Lauren is formerly the founding Director of National Charter Collaborative, a nationwide network of charter school leaders of color, and has recently relaunched StartOps, a boutique education consulting firm offering operational support to early-stage charter schools and education/education-adjacent organizations.
The CityBridge Project
What if school operations teams were fully supported in designing more equitable experiences in schools? Lauren's venture will build and fortify the pipeline of operations professionals across the city by providing operations training and coaching to staff.  Her aim is to operationalize equity in schools and create more inclusive and identity-affirming spaces for students, families, and staff.
Marissa Jennings
The Entrepreneur
A social entrepreneur at heart, Marissa has a track record of developing community-based solutions. Currently serving as Community Project Manager for Alley, Powered by Verizon, Marissa has extensive experience working for organizations dedicated to improving the lives of girls. Marissa is a 2015 White House Campaign of Change recipient for Young Women Empowering Their Communities and South by Southwest (SXSW) 2016 Dewey Winburne Community Service Award Honoree. Most recently, she coached and guided a trio of young Black girls from Banneker High School through a prestigious NASA competition for scientific solutions to social problems. The team won second place.
The CityBridge Project
What if girls of color interested in STEM fields were part of a community that gave them the support, coaching, and resources to confidently pursue their career interests? Marissa will launch SOCIALgrlz, a mobile-first tech platform for girls ages 13-17 that bridges the gap between social engagement, academics, technology, and equity to empower girls of color to meet and exceed their interest in STEM fields.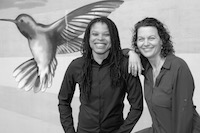 Tyecia Powell and Susan Comfort
The Entrepreneurs
Tyecia Powell and Susan Comfort are passionate about developing cultures of well-being in the charter school community and beyond. Tyecia spent 15 years in the education sector, leading as a teacher, an instructional coach, and with an alternative certification program. She is a trained Pilates, CPR, and Mental Health & Wellness Instructor. Susan is a bilingual organizer who spent 25 years as a leader with nonprofits like Environmental Working Group, Playworks DC, and KaBOOM!. Together, they founded Nonprofit Wellness, a non-profit that provides philanthropic leadership, coaching, and strategy to a variety of educational and environmental organizations.
The CityBridge Project
What if educators across DC possessed the physical, mental, and team health tactics and tools to overcome the unprecedented challenges facing them now and in the future? Susan and Tyecia's venture will target educator wellness and promote educator health, build positive school cultures, and create a stronger public education system.