Our Team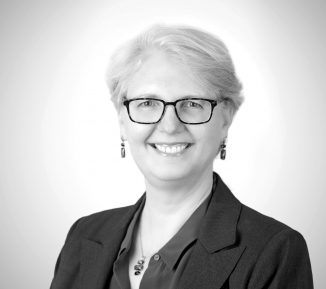 Jennie Niles
President and CEO
Jennifer C. Niles is the President and CEO of CityWorks DC. Previously, Jennie founded and led the acclaimed E.L. Haynes Public Charter School before serving as DC's Deputy Mayor for Education for three years. During her 12-year tenure at Haynes, Niles built myriad programs focused on improving urban education beyond the school's own walls, including cross-sector initiatives to build a teacher pipeline, race and equity seminars, and ongoing professional development for teachers. Niles began her career teaching science and directing service-learning programs at schools in California and Massachusetts. She holds two master's degrees and is a graduate of New Leaders for New Schools and a Pahara Institute Fellow.
Niles was a Senior Fellow based at CityBridge Education. CityWorks DC was the outcome of her research and design project. The organization is an entrepreneurial venture with the mission to reshape education-to-employment pathways in Washington, DC in order to dramatically increase the number of young people who pursue family-sustaining careers in our regional economy.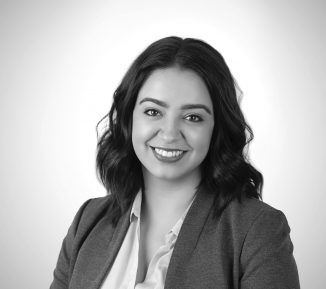 Noemi Almodovar Venkatraj
Associate Director, Program and Partnerships
Noemi Almodovar Venkatraj is the Associate Director of Programs and Partnerships at CityWorks DC where she oversees the implementation of the CareerWise DC youth apprenticeship program in partnership with DC schools and employers. Before joining CityWorks DC in 2019, she worked with CareerWise Colorado to develop a strong foundation for a youth apprenticeship system in six school districts across the state. Noemi previously managed a national effort to galvanize college students across 61 campuses to address food insecurity and food waste during her time at DC Central Kitchen. Noemi began her career at Operation HOPE where she helped pilot a youth entrepreneurship training program at her home high school and managed a financial literacy program in Denver. She holds a B.A. in International Studies from Colorado Christian University. Outside of work, Noemi is a certified yoga instructor and can be found planning her next trip, hanging out on the nearest body of water, or trying new recipes.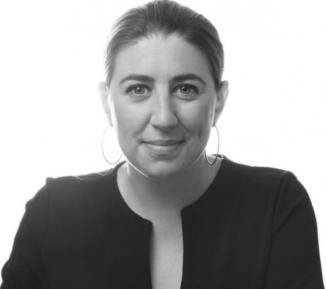 Erin Bibo
Vice President, Strategic Initiatives
Dr. Erin Bibo is Vice President of Strategic Initiatives at CityWorks DC, where she oversees efforts to implement systems and policy change that will establish, scale, and sustain opportunities for DC's youth of color to be prepared for, hired into, and successful in the District and region's high-wage, high-demand jobs. Previously, she served as Deputy Chief of College and Career Programs at DC Public Schools, at which Alumni Success, Career Education, College Preparedness Programming, Postsecondary Planning, and JROTC were part of her portfolio. Dr. Bibo has also worked as Director of Policy and Planning for Postsecondary and Career Education for the Office of the State Superintendent of Education, the District's State Education Agency, and as Assistant Director of Degree Programs at the Harvard Kennedy School. Bibo earned her Ph.D. in Education Policy from the University of Maryland, College Park, and her Master's in Education Policy from Harvard University's Graduate School of Education. She lives on Capitol Hill with her three elementary school-aged children, and husband.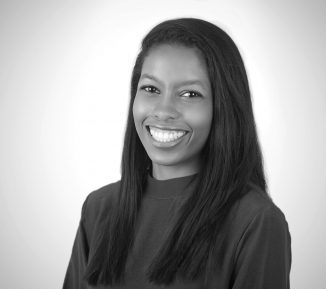 Joelle Deleveaux
Associate Director, Business Development
Joelle Deleveaux is an Associate Director at CityWorks DC, where she manages the Embark program; supports organizational partnerships with employers, higher education entities, and training providers; and drives the internal structures needed to execute CityWorks DC's strategic plan. Prior to CityWorks DC, Joelle worked at a national executive search firm, where she focused on nonprofit sector recruitment across a broad range of issue areas, and before that, worked at CityBridge Education, where she focused on policy research and program evaluation. Joelle also joined the team at Matriculate, part of the Bloomberg Philanthropies' CollegePoint Initiative, to launch the pilot year program of their college access and success program in 2015. Joelle holds her undergraduate degree in History from Princeton University and received a master's degree in Education Policy from The George Washington University, where she participated in a multi-year, mixed methods research study focused on school improvement and human capital management at Shelby County Schools in Memphis, TN.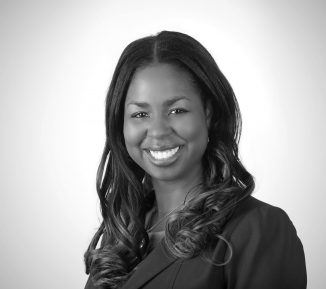 Lateefah Durant
Vice President, Innovation
Lateefah Durant is the Vice President of Innovation at CityWorks DC where she leads the launch and expansion of programs that enable youth and young adults to have the work experience, social capital, and credentials needed to compete for family-sustaining jobs in our region. Lateefah previously managed over 30 Career and Technical Education programs serving 8,000 students for Prince George's County Public Schools, including its Registered Apprenticeship Program. Lateefah is personally and professionally committed to supporting youth and young adults on their journey to discover how they want to contribute to the world and providing them with access to the educational and employment opportunities to achieve their dreams. Lateefah holds a Bachelor of Arts from the University of Pennsylvania and a Master of Public Administration from the Maxwell School at Syracuse University. Lateefah cultivates joy in her life by spending time with her family, horseback riding, and hiking.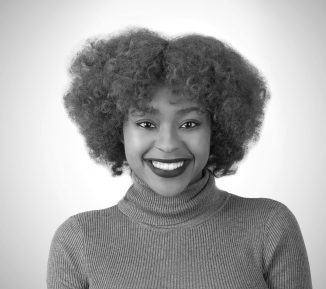 Kiara Hill
Coordinator, Operations and Administration
Kiara Hill, a native Washingtonian, is the Coordinator of Operations and Administration at CityWorks DC. In her role, Kiara supports the CEO and assists in the day-to-day activities of the entire team. Additionally, Kiara manages CareerWise DC's social media accounts, reaching out and informing our diverse audience. Prior to CityWorks DC, Kiara worked for the National Association for the Education of Young Children as a Program Assistant, where she worked closely with educational programs to ensure quality assurance. She also worked as a communications intern with Uptown Main Street, a nonprofit organization that promotes the revitalization of business corridors in Washington, DC. Kiara has completed internships at other organizations such as the Department of Consumer and Regulatory Affairs, United States Department of Agriculture, and the Salvation Army's Boys and Girls Club. Kiara graduated with a Bachelor of Science degree in Journalism and Mass Communications from North Carolina Agricultural and Technical State University.
Kiara loves hanging out with family and friends and her favorite things to do are bowling and driving around in her Volkswagen Jetta on road trips.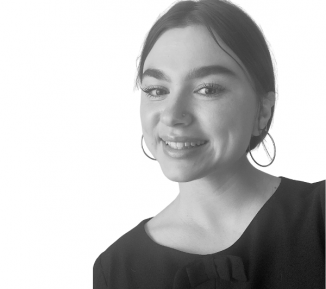 Sydney Hinegardner
Associate, Program Operations
Sydney Hinegardner is the Program Operations Associate at CityWorks DC where she supports program development and day-to-day operations. Having graduated from George Mason University with her Bachelor of Social Work in 2021, she brings experience with nonprofit organizations and community advocacy. Prior to joining the team, Sydney completed internships with Alexandria Victim-Witness Assistance Program, AsylumConnect, and immigrant rights associations in Buenos Aires, Argentina. She also completed independent undergraduate research focused on the development of navigational capital and social support in early childhood education programs. In her spare time, she enjoys reading, traveling, and spending time with her dog.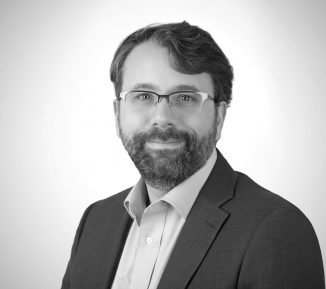 Richard Pohlman
Vice President, Operations & Special Projects
Richard Pohlman serves as the Vice President of Operations and Special Projects. He first joined CityWorks DC as an independent consultant in fall of 2020 and continues to manage our postsecondary work in addition to all enterprise operations. Before joining CityWorks DC, Richard served as Executive Director for Thurgood Marshall Academy Public Charter High School in Washington, DC and before that served as Chief of Operations and Policy at E.L. Haynes Public Charter School. In addition to his expertise in school leadership and operations, Richard also has significant experience navigating local and federal education policy. Richard served as the Director for the District of Columbia's Race to the Top program and in 2016 represented charter schools nationally on the Negotiated Rulemaking Committee for the Elementary and Secondary Education Act. Richard began his career as a classroom teacher. In 2007, he graduated Cum Laude from Pace University School of Law and was selected as a Presidential Management Fellow serving at the United States Department of Education and the Department of Justice. Rich is a proud father of two DC public school students and loves to spend time with his family camping, hiking, or otherwise enjoying the outdoors.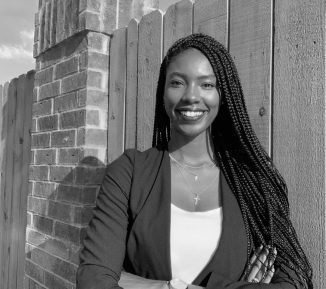 Camille Seymour
Manager, Program Operations
Camille Seymour is the Manager of Program Operations at Cityworks DC where she manages program curriculum and development and supports the implementation of the CareerWise DC youth apprenticeship program in partnership with DC schools and employers. Prior to joining the team, Camille worked as a Special Education Teacher in the District of Columbia Public Schools. However, she started her journey as a classroom teacher in Tulsa, Ok at Tulsa Public Schools. In addition to teaching, Camille served as the Regional Director for the Urban Leaders Fellowship in DC, where she managed the recruitment, program operations, and a series of policy projects in coordination with DC Council Members. Camille brings experience in the public education and policy sector. She holds a Master's Degree in Education Leadership and Policy from American University. In her spare time you can catch her traveling with her friends and family, roller skating, and attending concerts.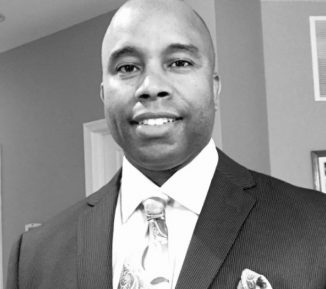 Terence West
Director, Business Partnerships
Terence West brings 20 years of experience in talent acquisition, strategic planning, full-cycle recruitment, and business development across multiple organizations in the nonprofit and for-profit sectors. As the Director of Business Partnerships, Terence leads recruitment and outreach to employers for CareerWise DC. Prior to joining CityWorks DC, Terence served as the Associate Director of Corporate Engagement at YearUp Baltimore, where he worked directly with C-suite and VP-level executives to ensure Year Up students had entry to mid-level internship opportunities in information technology, cybersecurity, and business operations.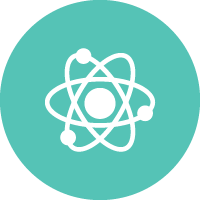 Marcus Wilson
Manager, Program Operations
Marcus Wilson is the Manager of Program Operations for Embark at CityWorks DC. In this role, he designs and implements career exploration and skills development opportunities for young adults. He also provides one-on-one coaching to support participants in meeting their personal, academic, and professional goals. Prior to joining the team, Marcus spent six years in the classroom as a Middle School Math and Social Studies teacher in both New Orleans and Washington, D.C. Marcus' most proud professional achievements include his work as the Dean of Student Culture at Breakthrough New Orleans, Intern Coach at YouthForceNOLA supporting seniors in high-demand, high-wage internships, and most importantly, founding and directing his own student organization for young men, The Gentlemen's Club. He holds a Bachelor's in Middle Education from The University of Georgia. In his spare time, Marcus enjoys traveling, spending time with friends and family, and cheering on his beloved New Orleans Saints: Who Dat!