DESIGN RESIDENCY PARTICIPANTS
Design Residency is a ten-month, part-time program, that provides participants with customized coaching, tools, and financial support to scale and implement innovative and equity-centered solutions to DC's most pressing educational challenges.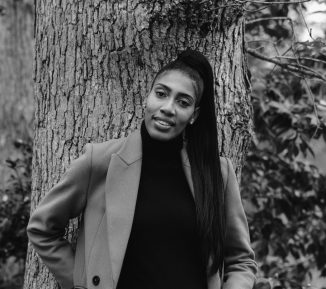 Tia Bell, The T.R.I.G.G.E.R Project
The Entrepreneur
Tia Bell became familiar with the struggles of at-risk youth early in life as the oldest child of an adolescent mother in Washington, DC. Overpowered by crime, defeat, and disadvantage, Tia lived seven out of 10 Adverse Childhood Experiences (ACEs) before the age of 10. By the age of 17, gun violence caused dozens of loved ones pain or silence including her mother, who is a survivor, and her late uncle. In Tia's determination to find significance in life's pain she found peace on the basketball court, winning Gatorade Player of the Year in 2006 and 2007 while attending HD Woodson Senior High School. She also earned an invitation to serve as a scholastic member of the Wolfpack Women's Basketball Club.
Today, Tia has gained meaningful experience in undergraduate admissions, college access, school counseling, coaching, and gun violence prevention. As the Founder of FOuR, LLC and The T.R.I.G.G.E.R. Project, she lives to prevent gun violence through the intersection of positive youth development, public health, and cultural responsiveness.
The Venture
In the District of Columbia, Wards 7 and 8 are experiencing an epidemic of youth violence and gun violence. While many programs in the city provide direct services or violence interruption, our city currently lacks true primary prevention programs that address root causes by building youth resources and skills and engaging youth as change agents.
The True Reasons I Grabbed the Gun Evolved from Risks (T.R.I.G.G.E.R. Project) is a nonprofit focused on addressing root causes that create a culture of violence among our city's youth. In partnership with the Marion S. Berry Summer Youth Employment Program (MBSYEP), T.R.I.G.G.E.R hosts paid summer employment positions that support youth with resources to participate and discover alternatives to using gun violence to solve emotional conflict or social issues.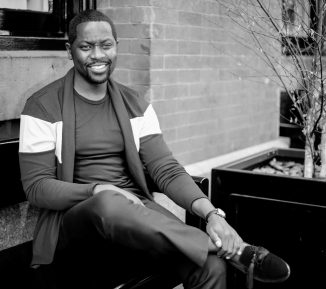 Laurel Djoukeng, Sparc
The Entrepreneur
Laurel Djoukeng was born in Washington, DC, and raised in the Metropolitan area. He attended undergrad at Hampton University and then earned his MBA at Duke University where he founded Sparc, The People-Centric Marketplace.
In 2011, Laurel founded the Catalyst Network Foundation Inc.(CNF), a 501(c)(3) social enterprise devoted to year-round professional development and college preparatory workshops for thousands of students which include: partnerships with 21 high schools, 35 community organizations, and 20 Fortune 500 corporations; fundraising corporate donations over $220,000.00; and managing a team of 16 volunteers, 8 board members, and 2 education program managers. In 2013, Djoukeng established; Distant Relatives, the 300+ membership includes Grammy Award-winning singers and entrepreneurs, among other professions.
In August of 2016, Hampton University honored Mr. Djoukeng as one of the members of the Inaugural Class of Hampton University's Forty under 40 for leading the way in business, leadership, community, and educational and philanthropic works. Laurel Djoukeng was one of Black Enterprise Modern Man 100 Men of Distinction Features: showcasing 100 diverse men of color who have done exceptional work.
The Venture
Sparc is a social network that connects college students/professionals with job opportunities, employer recruiting events, and networking opportunities. The companies on Sparc arrange recruiting events on-demand with collegiate and professional organizations and vice-versa.
On Sparc, professionals and college students monetize their knowledge and expertise on-demand.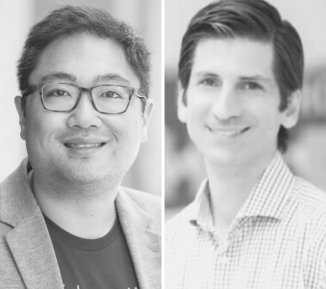 Noah Dougherty and Dan Englender, Relevant Learner
The Entrepreneurs
Noah Dougherty passionately believes that all students deserve to see a part of themselves in their school work. He was a teacher for eight years before working as an instructional coach and school leader. He has written curriculum for public districts, charter organizations, and for-profit companies and most recently worked as an education consultant, partnering with districts across the country. He is the co-founder and CEO of Relevant Learner, a culturally relevant curriculum tool that was a semi-finalist in the GSV Cup, the world's largest EdTech pitch competition.
Dan Englender is the co-founder and CTO of Relevant Learner. Dan began coding in high school, writing well-known software for Texas Instruments graphing calculators. He got a degree in computer science, worked for an educational technology company, and was a PhD candidate at Georgia Tech in computer human interaction before leaving to join Teach For America. Dan is currently the COO and CFO at DC Prep, the third-largest CMO in Washington, DC.
The Venture
Relevant Learner connects students with locally and culturally relevant content. We source diverse and empowering content from expert community institutions and then make it simple for educators to find, personalize, and share that content with students. Relevant Learner has two tools; a browser for teachers to help them find and customize content for their entire class and an adaptive curriculum tool that personalizes content for every student. We believe that ensuring every student sees a part of themselves in their school work is key to creating truly meaningful and inclusive learning experiences.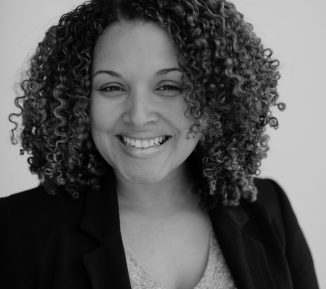 Vanessa Douyon, Polyglot Tot
The Entrepreneur
Vanessa Douyon is a bilingual mom of two and a seasoned educator who left her role as a Partner at a consulting firm to launch The Polyglot Tot. Vanessa brings deep education experience as a former teacher, curriculum designer, early learning center advisor, and school system executive. She holds her MBA from the University of Chicago.
Together with her husband, Stefan Lallinger, they are jumping hurdles to make their heritage languages—German, Haitian Creole, and French—accessible to their two tots, and want to make it easier for other families to do the same.
The Venture
The Polyglot Tot creates tools to help parents pass on a heritage language to their little ones.
We focus on families of kids birth to age three, when most language development happens and where resources are at their slimmest.
Speaking a second language can ignite kids' success—it leads to higher academic achievement and increases empathy for people of different backgrounds, something sorely needed today. But for a kid whose identity is tied to language— it's about understanding your roots and having a strong sense of self. From personal experience, it changes your world and where you think you can go in it.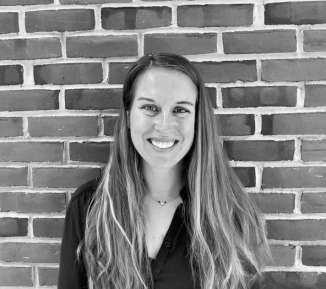 Megan Sands, Spelligent
The Entrepreneur
Megan found her calling in education in high school, as she helped to develop and run an after school tutoring program. After years of teaching (Spanish and ESOL) and leading in Montgomery County, she shifted into leadership at Center City PCS, where she redesigned the ESOL program, leading to large increases in reading and math skills for ELLs, and developing an after school program that has been replicated in other schools in the city. From there, she was the founding Associate Principal of the International Academy at Cardozo Education Campus, a program for recently arrived immigrants. She has spent the past three years working with leaders across the country to help them develop more inclusive programming for their Students with Disabilities and English Language Learners.
The School
What if a school was designed with radical inclusion at the forefront? Our students deserve a school where we solve for their individual needs–not just continue to provide them with the status quo academic experience that does not serve every student. Spelligent will serve the full spectrum of learners, which means we seek to provide a model that serves exceptional learners (low- and high- incidence disabilities), emerging bilinguals, neurotypical students, and gifted and talented students at a level that supports and challenges each student. We recognize that in order to achieve academic success, we must also support our students, staff, and caregivers' social emotional needs. By focusing on the personalized experiences of students, staff, and caregivers, Spelligent seeks to reexamine what a school can be.
DESIGN FELLOWSHIP PARTICIPANTS
Design Fellowship participants receive customized tools, coaching, and financial support to design, test, adapt, and scale a right-sized pilot solution.
Spring 2022 Cohort
Authors Among Us
Team Lead: Tameca Wood, Founder
Project Area: Venture
Cardozo Education Campus
Team Lead: Destinee Hodge, Assistant Principal
Project Area: Social and Emotional Well-being of Secondary Students
Eaton Elementary School
Team Lead: Page Dance, Assistant Principal
Project Area: Evidence-Based Instruction in Early Literacy
Effective Intervention Services, LLC
Team Lead: Ruth Foster, CEO
Project Area: New Start Charter
Effective to Great Education
Team Lead: Laura Thomas, Founder
Project Area: Venture
Global Girls Academy
Team Lead: Iesha Caisey, Director of Culture
Project Area: Social and Emotional Well-being of Secondary Students
H.D. Cooke Elementary School
Team Lead: Brittany Skipper, Assistant Principal
Project Area: Evidence-Based Instruction in Early Literacy
Kramer Middle School
Team Lead: Gary Gareth, Assistant Principal
Project Area: Social and Emotional Well-being of Secondary Students
Legends Charter School
Team Lead: Atasha James, Co-Founder and CEO
Project Area: New Start Charter
Raising a Village Foundation
Team Lead: Jaleesa Hall, Founder and CEO
Project Area: Venture
The Social Justice School and Gray Matter Consulting
Team Lead: Michele Gray, Director of Student Support and Literacy
Project Area: Social and Emotional Well-being of Secondary Students
Fall 2022 Cohort
Britney Wray
Team: Britney Wray, Director of Math, Leading Educators
Track: Venture
Heru Academy
Team: Dr. Paris Gasque, CEO, and Mark Nash, Founder
Track: New Start Charter
Ludlow-Taylor Elementary
Team: Natalie Ejechi, Assistant Principal, David Bain, Teacher, Rodney Parker, Teacher
Track: School Transformation
SafeStudentsDC
Team: Stephanie Renee Young, KIPP College Prep, Principal
Track: Venture
Thomas Elementary
Team: Chris Miller, Assistant Principal, and Diane Johnson, Instructional Coach
Track: School Transformation
DESIGN STUDIO PARTICIPANTS
Design Studio, our two-part introductory workshop, brings together innovative educators and entrepreneurs to learn the fundamentals of equitable design, build equity-centered solutions, and collaborate around a shared vision for a more excellent, equitable education for all students.
Amari Smith
Andrea Evans
Arielle Andrews
Asha Aravindakshan
Ayize Sabater
Briana Williams
Carletta Hurt
Chanaé Norvell
Chuchun Tsai
Dana Bogle
Dareon Amaru
David Trigaux
Devin James
E.Sean Lanier
Fabiola Morino
Homer Thomas
Jeronique Bartley
Katie Soffer
Kenvin Lacayo
Kina Gee
Laura Fitzgerald
Lisa Bochey
Lizmarie Carter
Marcus Wilson
Melissa Vandenbussche
Mike Jacobs
Monica Freeman Lewis
Natalie Carter
Nicole Bodner
Oluwakayode Adebowale
Ruth Foster
Sara Arranz
Shanelle Roberson
Shekinah Hockenhull
Sundai Riggins
Tameca Wood
Tyra Beamon
Wendy McBurney
Yolanda Whitted