Entrepreneur Journeys, a reflection on the celebration
CityBridge held its first in-person event in over two years, Entrepreneur Journeys, in June. The event was a remix of a traditional panel and spotlighted three BIPOC Entrepreneurs in our DC community. We asked these entrepreneurs to share their stories of learning, vulnerability, and self-discovery. 
At CityBridge, we recognize, support, and celebrate the journey of entrepreneurs—especially those entrepreneurs who choose disruption, liberation, and to design a future we've only dreamed of. To be an entrepreneur is to continually put yourself and your ideas out into the world, with the hopes they will find ears, hearts, and minds that embrace, believe, and invest in them. This takes a deep level of self-awareness, vulnerability, continued reflection and self-discovery, and to be able to speak to the future. 
Below, we are sharing the questions that were asked of panelists during the Entrepreneur Journeys event. We hope that you will take a look at them and use them as reflection tools to uncover your own entrepreneurial journey. Bonus if you share one of your stories with a friend or colleague!
Reflection Questions:
Which of your intersectional identities do you most strongly identify? Why? What's your UNIQUE story that has allowed you to be here?    

What is something you're insecure about as an entrepreneur that you've hidden from the world?  

What is the one thing you are learning about yourself? Is it in tension with what you've always been told?

What is an image that captures "a more equitable future" for the young people of DC. What are you creating that will make this true?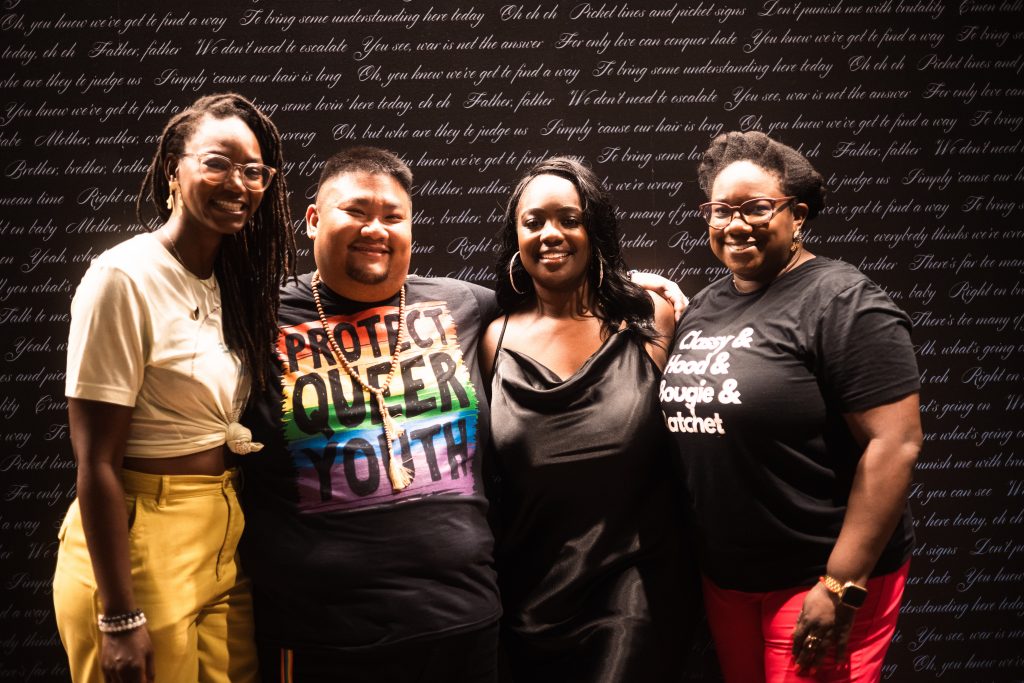 Photo: Lauren Bryant, Andre Zarate, CityBridge Chief Program Officer and event emcee Rena Johnson, and Naomi Shelton at the Entrepreneur Journeys event. Photo by Shooter Bae.
Entrepreneur Journeys Panelists 
Andre Zarate is an educational leader in the Washington, DC, area, most recently at Sojourner Truth Montessori PCS. He has been an educator for the past nine years in Chicago, New York City, and Philadelphia. He's currently working on his doctorate degree to support his mission and commitment to creating a counter-space school model that centers the needs of LGBTQIA+ students of color through the Z Factor Project and House of Legends.
Lauren Bryant is a catalytic connector, radical collaborator, and womanist operationalizing spaces of belonging that ignite and sustain change. A decade-long cultivator of community within public education, Lauren centers her values of community, collaboration, and compassion to support school-based operations teams and leaders through her work at StartOps, focusing most deeply on the experiences of executive leaders of color and leaders of color within operations.
Naomi Shelton currently serves as Chief Executive Officer of the National Charter Collaborative. A self-described dynamic leader with cross-functional expertise, Naomi is a 4th generation graduate of Tougaloo College and a staunch advocate for educational justice who lives for a good independent film and live music. While Mississippi is her birthplace, DC is—and will forever be—home. #DCorNothing