WORKSHOP 3 
Friday, November 13 – 8:30am – 4:00pm
AGENDA
In the morning, your team will synthesize the learnings from your first pilot. You will also identify who needs to be in your supporting coalition and craft stories to bring those folks into the work. In the afternoon, you will design your second pilot and receive coaching support.
8:30 am: Stoke and Intro
9:00 am: Pilot Plan: Learn (part 1)
9:40 am: Analyzing Your Coalition
10:15 am: Storytelling to Build Coalition
11:20 am: Pilot Plan: Learn (part 2)
11:50 am: Lunch
12:35 pm: Measures
1:10 pm: Piloting Pitfalls
1:30 pm: Design Pilot #2
3:00 pm: Share Pilot #2
3:30 pm: Closing Moves
4:00 pm: Depart
ACTION ITEMS
Run your pilot! Complete parts 1, 2, and 3 of your Pilot Plan, implement it, and meet with your team to collect results in part 4 of your Pilot Plan workbook.

Review all of the details for the prework here.

By November 13: Read "Transcend's Conditions for Innovation Framework."
Meet Our Facilitators
Kim Beck
Associate Director, Talent Development

As Associate Director, Talent Development on CityBridge's Incubation Team, Kim Beck is a manager, coach, and workshop facilitator for educators and innovators serving the young people of DC.
With over 10 years of teaching experience, Kim is committed to helping students and teachers develop the knowledge and sense of belonging necessary to succeed in school and life. Prior to joining CityBridge, Kim was a Vice Principal at KIPP DC: Promise Academy, a Blue Ribbon school where she oversaw Kindergarten and 1st grade. Kim began her teaching career at KIPP DC as a founding elementary school teacher, ultimately becoming a dean and then Vice-Principal. Prior to teaching, Kim played professional basketball for the WNBA.
Kim holds a B.A. in History from George Washington University.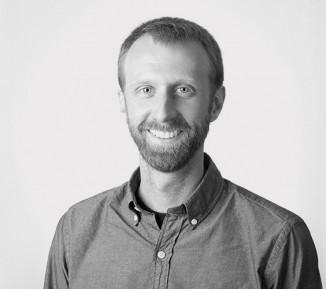 Andrew Plemmons Pratt
Director, Incubation
Andrew Plemmons Pratt is a Director of Incubation and leads the School Design Fellowship. The Fellowship is a year-long experience for district and charter school leaders to think deeply and dream big about how school has to change in order to create a more equitable future.
Andrew's work is grounded in the anti-racist belief that equitable schools can disrupt and dismantle systems of oppression. At CityBridge, he has: coached school entrepreneurs on the development of successful charter applications; co-designed and co-led the Breakthrough Design Fellowship, which merged the consciousness of racial equity work with the creativity of design thinking; co-led local School Retool cohorts; and led the Education Innovation Fellowship.
Before joining CityBridge Andrew was Deputy Director of School Partnerships at New Classrooms; taught seventh grade English as a Teach For America corps member in Prince George's County, Maryland; and was the founding Managing Editor of ScienceProgress.org at the Center for American Progress. He holds a B.A. in English and American studies and an M.A. in English, both from the University of Virginia.