CityBridge is hosting a virtual panel discussion and film screening of BLACK BOYS, a powerful documentary film that elevates issues of identity, opportunity, and equity for Black boys. Through intimate and rarely witnessed conversations, the film reveals the emotional landscape of racism and invites us to envision an America in which Black boys experience true belonging and unlimited possibilities. This special event will shine a light on the perspective of Black boys and men and create a space for us to discuss and reimagine their success in DC and beyond.
Event Details:
Date: Wednesday, December 9
Time: 5:00-6:15 PM EST
If you are interested in attending future events, sign up to receive our emails.
MODERATOR AND FEATURED PANELISTS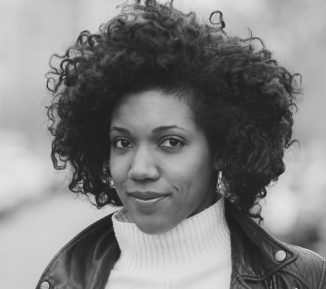 Claudia M. Watts
Managing Editor, The Washington Informer's Bridge Magazine
Claudia M. Watts has been a lover and patron of the arts since childhood. In 2016, Claudia assumed the role of Strategic Planning and Partnerships at the Smithsonian's Anacostia Community Museum (ACM). In this role, she co-authored the museum's case for revitalization with former Director, Lori D. Yarrish, and worked with community organizations, educational institutions, and artists to create programs that supported museum initiatives. In 2019, her role at ACM expanded to include marketing and special projects. In addition to her work at the museum, she is the Managing Editor of the Washington Informer's Bridge Magazine, an arts and culture-focused publication. Claudia works as a private consultant for arts-based projects and has independently curated five exhibitions featuring local artists. She also serves on the program committee for the Halcyon Arts Lab.
Claudia received her B.B.A. with a concentration in Marketing from the Howard University School of Business in 2010 and her M.S. in Marketing from the University of Maryland Global Campus in 2019.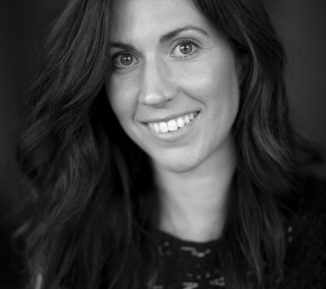 Sonia Lowman
Director, BLACK BOYS film
Sonia Lowman is a co-founder of Never Whisper Justice, a social justice filmmaking company that fuses bold storytelling and concrete social action. Sonia's first film, TEACH US ALL, a feature-length documentary on school segregation in the U.S., was acquired by Ava DuVernay/ARRAY (13TH & SELMA) and is now streaming on Netflix. Sonia's short film, WAR & GRACE, about midwives fighting for the women of conflict-ridden South Sudan, won the Grand Prix in the World Health Organization's Health for All Film Festival.
Sonia also serves as a Senior Communications Specialist for International Medical Corps, a global humanitarian relief organization with operations in 30+ countries affected by war and disaster. Sonia received her M.A. in International Relations from the London School of Economics, and her B.A. from Boston University.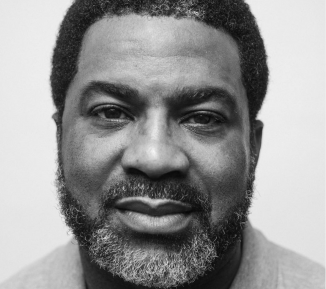 Sharif El-Mekki
Founder and CEO, Center for Black Educator Development
Sharif El-Mekki is the Founder and CEO of the Center for Black Educator Development. The Center exists to ensure there will be equity in the recruiting, training, hiring, and retention of quality educators that reflect the cultural backgrounds and share common socio-political interests of the students they serve.
Prior to founding the Center, Sharif served as a nationally recognized principal and U.S. Department of Education Principal Ambassador Fellow. Sharif's school, Mastery Charter Shoemaker, was recognized by President Obama and Oprah Winfrey and was awarded the prestigious EPIC award for three consecutive years as being amongst the top three schools in the country for accelerating students' achievement levels.
Over the years, Sharif has served as a part of the U.S. delegation to multiple international conferences on education and was a volunteer member of the Biden-Harris Education Policy committee. He is also the founder of the Fellowship: Black Male Educators for Social Justice, an organization dedicated to recruiting, retaining, and developing Black male teachers.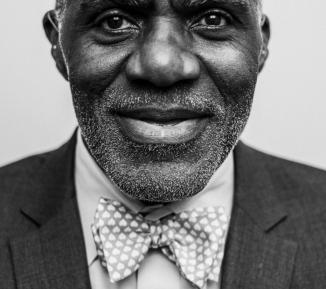 Justice Alan Page
Retired Minnesota Supreme Court Justice
Justice Alan Page, Retired Minnesota Supreme Court Justice, became the first African American on the Minnesota Supreme Court in 1992. When Justice Page was reelected in 1998, he became the biggest vote-getter in Minnesota history. 
Law was Justice Page's second career; he was first known for his skills in football both in college and in the NFL. During his career, Justice Page played in 218 consecutive games, earning All-Pro honors six times, and was voted to nine consecutive Pro Bowls. He was named the NFL's Most Valuable Player and inducted into the Pro Football Hall of Fame.
Justice Page and his wife Diane founded the Page Education Foundation, which assists Minnesota students of color in their pursuit of post-secondary education.  He is also co-author of four children's picture books. In November 2018, Justice Page received the Presidential Medal of Freedom.