25 in Five: A Letter from our CEO
Dear Friends,
On January 1, 2017, we launched CityBridge Education, a nonprofit enterprise dedicated to advancing equity and opportunity for all children. CityBridge Education will pursue this goal through school creation—incubating and launching new schools and transforming existing ones, in partnership with the traditional public (DCPS) and charter sectors in Washington, D.C. Our goal: 25 in Five—redesign or launch 25 innovative public schools within five years in our nation's capital.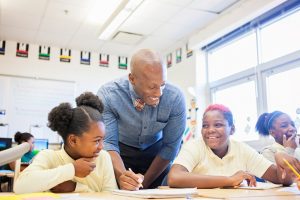 An Enviable Starting Point
Our city has had a unique—and almost startling—decade of educational success, acknowledged nationwide as a model for urban reform. But success begs the question that informs our new body of work: What's next? How do we acknowledge and celebrate progress while calling urgent attention to the majority of our students who are still not college ready? How do we create the entrepreneurial energy and political climate to deliver the next level of opportunity for all students? And how should the next portfolio of schools differ from our best models today?
In answering these questions, CityBridge stands on the shoulders of the groundbreaking work done by friends and treasured colleagues in D.C. We have learned from the pioneering human capital reforms led by Michelle Rhee and Kaya Henderson in DCPS and from stand-out charter performers, like KIPP, DC Prep, and Two Rivers, whose work proves every day that the achievement gap can be closed. Our portfolio should build on that cumulative success and add the new strategies, technologies, and ideas that, together, will yield the next generation of excellent schools. We expect many types of schools in our portfolio: schools designed for personalized learning, using the best of technology and school design to customize for students; schools that are "diverse by design," undoing segregation; schools that teach marketable math, coding, and STEM skills; and schools that blend other specialized programs—in the arts, sports, or technology—with rigorous general curriculum, to capture the imagination of students.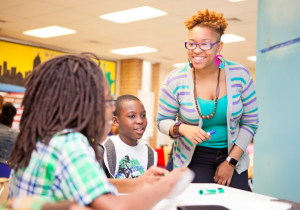 Our Goal: 25 in Five
How will we proceed? Built on the successful record of CityBridge Foundation, we have launched an incubator for education entrepreneurs. CityBridge Education will find teachers, leaders, and school teams with the ideas and the drive to create new, better models of school. Educators will be connected to structured design work, portfolio management, networks of talent, and the (significant) resources needed to launch or transform schools. We will build a cross-sector (district and charter) cohort of educators, regularly sharing their experiences (successes, as well as failures) in order to speed adoption of promising practices and transformative ideas. Our work will serve these innovative educators, all united in the belief that school can deliver results that honor the talent and potential inherent in children.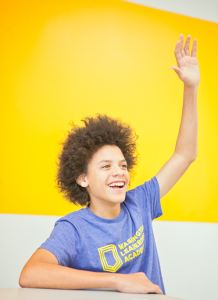 Intentional Equity
Although we expect a real diversity of schools in our portfolio, there is one principle animating all our school creation work: Our unifying imperative is equity. For far too long, schoolchildren in D.C. and other urban areas have been subject to a "narrative of disinheritance"—the persistent inequities of experience, resources, and perceived worth, based on race, class, or story. Great schools can disrupt and redirect that narrative. When designed thoughtfully, schools can be places where students—regardless of race or socioeconomic status—are secure, valued, and can stretch for significant accomplishment; they are places where love and justice thrive. Equitable schools always deliver academic results, but they do so in a way that develops in students key habits of autonomy, mastery, and independent thought. Only then, with schools that foster authentic human agency, can we say we have achieved our goal of intentional equity.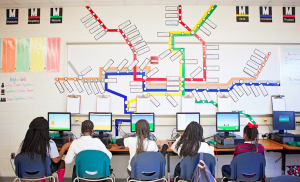 Our Sweet Spot
At CityBridge, we see ourselves as developers of the early stage of the education pipeline. We do best with the difficult, messy, long process of creation—the process that starts with ideas, space, and time and keeps iterating until we have a solution. For us, this isn't just work; there is creativity and joy in abundance, as well. I am proud of and grateful for the commitment our team has already made to this next chapter and excited to meet the new faces that will, undoubtedly, join us on this journey.
Finally, thank you. We have not traveled this road alone. We have arrived at this moment with help, support, and encouragement from you, our friends and partners. There is much to celebrate, and there is also much more work ahead. We are grateful for your continued support and partnership as we embark on this next chapter.
With gratitude,
Mieka Wick
CEO
CityBridge Education