ENTREPRENEURS IN THE INCUBATOR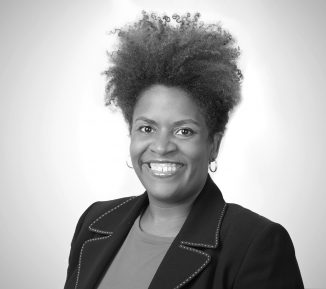 MAIA BLANKENSHIP
The Entrepreneur
Maia Blankenship was the founding managing director of the DC region for Education Pioneers, an organization that places talented people from other fields into education management roles. While serving as the regional executive director for The Achievement Network (ANet), an organization that provides high-quality aligned interim assessments, she expanded its reach to more than 200 schools. As vice president of strategic growth and partnerships at ANet, she cultivated national and regional relationships to support improved student performance. Maia is also an advisor to organizations working to dismantle systemic racism and oppression, including serving as vice-chair of The Equity Lab.  She is the proud mother of an independent and adventurous toddler who inspires her daily.
The CityBridge Project
What if high-quality Montessori schools were deeply embedded in every DC neighborhood, so that this model was readily available to all families? And what if the teachers in these schools had the autonomy and resources to adjust their educational approach to meet the needs and aspirations of the students in their neighborhoods? Wildflower Schools, a national ecosystem of Montessori micro-schools, is partnering with CityBridge to bring this vision to reality. Wildflower provides highly personalized settings that blur the lines between schools and the communities around them. As the DC Partner for Wildflower, Maia is creating a regional hub for Wildflower that will empower a diverse group of Montessori teacher-leaders to create their own vibrant teacher-led learning environments.
ANDRE COWLING & SHAYLA ADAMS-STAFFORD
The Entrepreneurs
Andre Cowling, a former Army captain and factory manager, trained to become a teacher under Chicago's Academy for Urban School Leadership, a premier school turnaround organization. He went on to become a principal through New Leaders, a highly selective principal training program. After heading both an elementary and high school, Andre ran the Baltimore and DC region of New Leaders, a principal training organization, and became a deputy to the CEO of Baltimore City Public Schools.
Shayla Adams-Stafford is an educator, instructional coach, and serial social entrepreneur. She first taught at Hillside New Tech High School, where she was exposed to project-based learning (PBL). She was also an instructional coach at DCPS's Phelps High School. Shayla is the founder of both Remixeducation, a nonprofit focused on providing mentoring and technology to underserved youth, and AdaptiveX, a software company that creates computer adaptive tests. She is on the national faculty of PBLWorks and recently launched a podcast entitled PBL in Practice. She is a 2014 alumna of CityBridge's Education Innovation Fellowship.
The CityBridge Project
DC New Tech School will be a middle/high school that combines the successful project-based learning approach of the national New Tech Network with rigorous work-based learning experiences that will prepare students for high-paying jobs in the region. Andre and Shayla aim to ensure that every one of their students will graduate with offers for high-paying regional jobs and admission to college.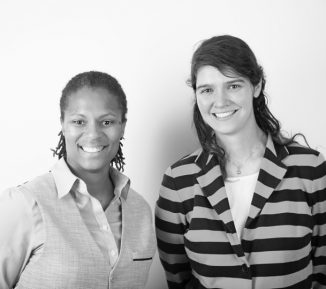 LANETTE DAILEY-REESE and ALISON GILLMEISTER
The Entrepreneurs
Lanette Dailey-Reese served as a site coordinator for Communities in Schools in a Philadelphia high school and then went on to serve as assistant director of the Office of High School Reform for the Philadelphia School System. From 2012 to 2017, she was a division leader at the International Center for Leadership in Education, an organization that helps schools and school systems adopt and implement educational best practices. She most recently served as the executive director of City Arts + Prep charter school in DC.
At a Startup Weekend event organized by CityBridge, Alison Gillmeister connected with other educators and a leader at the Smithsonian and began designing a school that would use museums as a resource for DC students. Since then, while she has been teaching at Center City Public Charter Schools, she has helped lead several pilots to test Capital Experience Lab's instructional model. She grew up in the Buffalo home of her grandparents, who instilled in her the joy of lifelong learning. She also spent a year in Atlanta with the Jesuit Volunteer Corps.
The CityBridge Project
What if all DC students could experience rigorous learning opportunities among the rich array of cultural institutions of Washington? Capital Experience Lab, a middle/high school, will immerse students in DC museums and other community learning spaces–including the Smithsonian, the National Institutes of Health, and the Kennedy Center.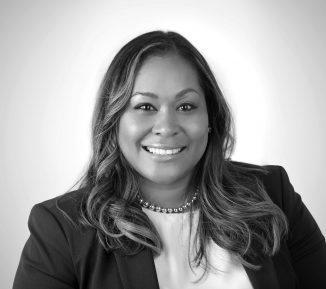 NATALIE SMITH
The Entrepreneur
As a Chinese-Jamaican-American child in Brooklyn, Natalie Smith attended a private school that afforded her invaluable educational experiences but also exposed her to racist insults from her classmates. She found her calling in education while tutoring at an after-school program during college. After successful runs as a teacher and school leader in Prince George's County and DC, she became the head of school of Sela Public Charter School, the city's only Hebrew language immersion school. She substantially increased the percentage of economically disadvantaged students while simultaneously earning the school a Tier 1 ranking from the DC Public Charter School Board.
The CityBridge Project
What if any DC student, regardless of background, could learn to fluently communicate in the three most widely spoken languages in the world: Mandarin, Spanish, and English? This is the vision of Global Citizens Academy, an elementary school that will begin to immerse children in Mandarin and Spanish as early as age three. Deeply committed to educational justice and well-versed in bringing together diverse communities of students, families, and teachers, Natalie's design and goals will also prioritize creating an equitable environment, free of racial and class-based discrimination.
ENTREPRENEURS IN THE PLANNING YEAR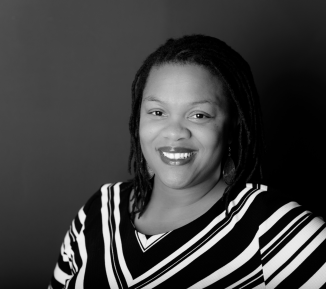 MONICA GREEN
A veteran educator, Monica Green, is launching Capital Village Schools, a network of personalized micro-middle schools that use the Expeditionary Learning model. Capital Village seeks to meet the diverse needs of all students by combining real world learning expeditions grounded in social justice and personalized instruction. The school will have an intentionally small student body in order to focus on holistic child development.
Approved location: Ward 5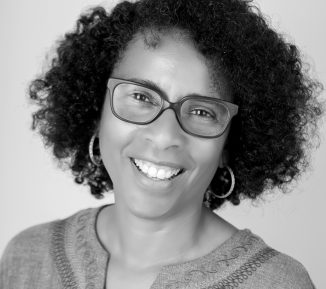 JANINE GOMEZ
Janine Gomez has decades of experience as a teacher and principal in schools that emphasize deeper learning. Janine is launching I Dream Academy DC, a new model for school drawing together elements of Expeditionary Learning, Montessori, and project-based learning. Planned for Pre-K through grade 8, Gomez's charter school will begin deeper learning experiences in the earliest years, reinforcing curiosity, critical thinking, and collaborative work at the beginning of a child's education.
Approved location: Ward 8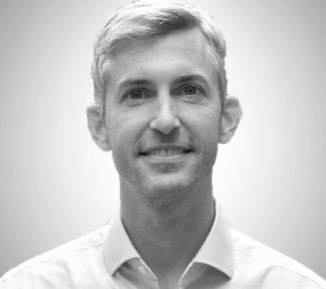 JUSTIN LESSEK
Justin Lessek, was most recently an assistant principal at Columbia Heights Educational Campus (CHEC). Justin is leading the launch of The Sojourner Truth School, Washington's first secondary public Montessori school. The school's whole-child approach will place as much attention on personal development and emotional wellness as traditional academic development.
Approved location: Ward 5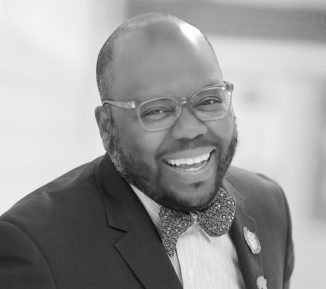 MYRON LONG
Myron Long is a veteran DC teacher and principal, most recently at E.L. Haynes Public Charter School. Myron is launching Social Justice School, a diverse-by-design middle school blending rigorous academics with civic action. Alongside rigorous academics, his model combines intentional school-wide racial integration in concert with external community activism focused on justice, poverty, and human rights.
Approved location: Ward 5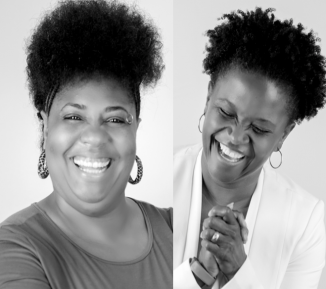 SHAYNE SWIFT & KAREN VENABLE-CROFT
Shayne Swift and Karen Venable-Croft are long-time colleagues in Prince George's County (Maryland) Public Schools. Together, they are launching Girls Global Academy, an all-girls International Baccalaureate (IB) high school focused on global citizenship for women of color. Using the challenging IB curriculum as a base, Swift and Venable-Croft aim to create a destination charter school that will deepen a young woman's self-conception, ready her to compete in her chosen arena, and provide meaningful engagement with the broader world.
Approved Location: Ward 2
SCHOOL DESIGN FELLOWS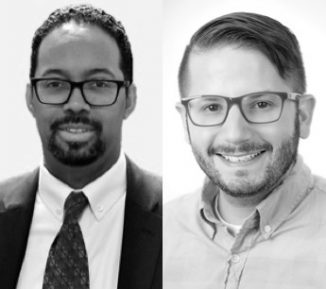 PETER ANDERSON & JAMES KELLY
Peter Anderson is the head of school at Washington Latin Public Charter School. James (Jimmy) Kelly is the assistant principal and director of the middle school at Washington Latin.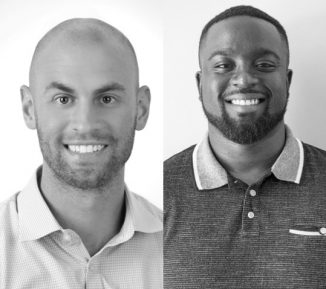 ALEX BARON & DEXTER KORTO
Alex Baron is a school founder fellow in the Diverse Charter School Coalition's UnifiEd program, and serves as a resident principal at E.L. Haynes Public Charter School. Dexter Korto is a design principal at Education Elements.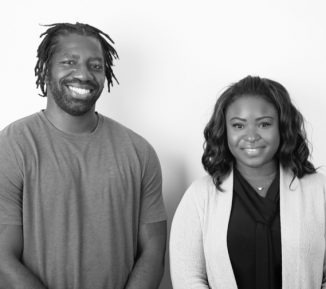 CHELSEA BRADFORD & TONI CRINER
Chelsea Bradford currently serves as an assistant principal at Roosevelt STAY High School. Toni Criner is the pathways program coordinator at Roosevelt STAY High School.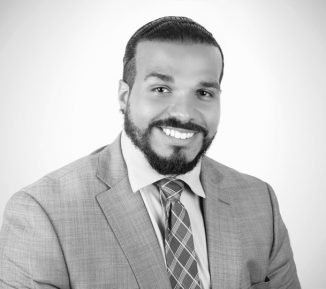 ERIC COLLAZO
Eric Collazo is a vice principal at Washington Leadership Academy Public Charter School.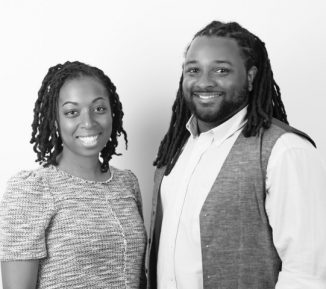 ERIC DABNEY & AMARA PINNOCK
Eric Dabney is an assistant principal at Kimball Elementary School. Amara Pinnock is currently a special educator at Springbrook Senior High School in Montgomery County.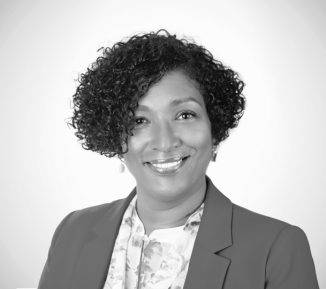 JOCELYN MILLS
Jocelyn Mills serves as the principal at the Barbara A. Sizemore Academy, part of the Betty Shabazz International Charter School Network in Chicago, Illinois.
AMY QUINN & MAQUITA ALEXANDER
Maquita Alexander is the executive director and Amy Quinn is the director of teaching and learning, both at Washington Yu Ying Public Charter School.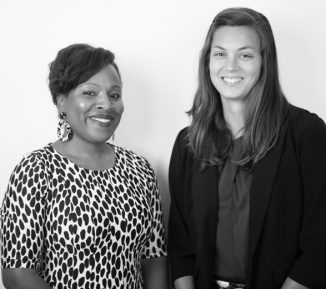 SUNDAI RIGGINS & ANNA KATT
Sundai Riggins is the principal at Hendley Elementary School. Anna Katt is the math instructional coach at Hendley.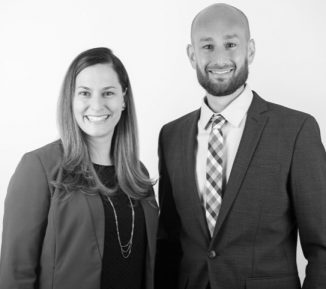 RACHEL TOMMELLEO & MICAH WESTERMAN
Rachel Tommelleo is the principal of Center City Public Charter School's Brightwood Campus. Micah Westerman currently serves as the assistant principal at Center City's Brightwood Campus.